Work for us
Interested in working for a growth company?
Hoivatilat is a financially stable company that keeps growing and evolving. Hoivatilat is part of the international Aedifica group. Our employees are top experts in their fields, whether the area of expertise is real estate development, financial management, construction, building systems or property management.
Our strengths include the energetic and uncomplicated atmosphere of a growth company. We provide our employees with excellent opportunities for growth and development in the socially important care facility sector. To ensure our own success, we take every effort to promote our customers' success.
Would you like to work for us? Send an open application to:

rekrytointi@hoivatilat.fi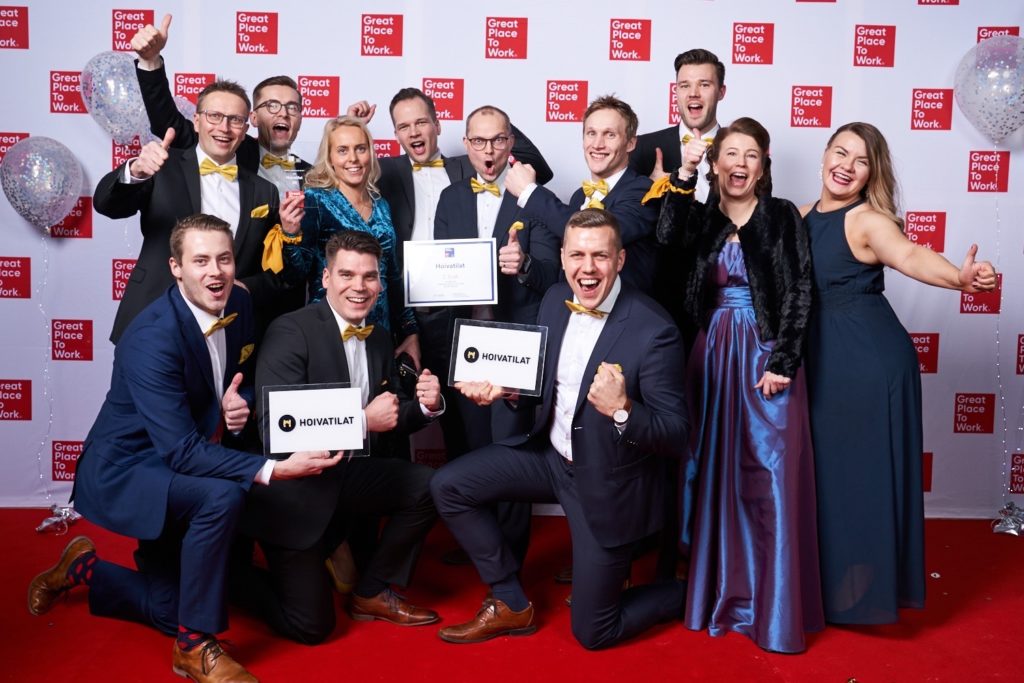 Great Place To Work
In 2023 Hoivatilat has been selected as the best place to work in Finland in the Great Place to Work Institute's survey of small organisations. This is the result of several years of goal-oriented work to create satisfied employees and a well-functioning corporate culture.
The Great Place to Work survey has now been carried out in Hoivatilat for five consecutive years. Each year of the survey has resulted in an excellent Trust Index score. The Trust Index shows the percentage of respondents who consider their workplace to be a good or very good place to work. The average Trust Index score in the Finnish workplace is 56. The Trust Index for Hoivatilat is 98.