Good life for cities and towns
People spend most of their time indoors. We live, study, engage in hobbies and enjoy life in buildings. Sometimes we also need facilities for recovery, rest and special care – to return to the normal course of our lives.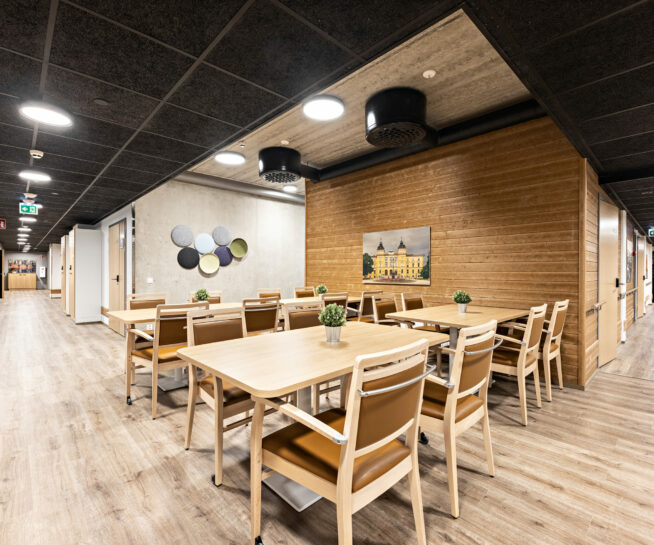 Nursing home
Population ageing increases the need for nursing homes. In our philosophy, care homes are part of a dynamic society and deserve their place in city centres. Nursing homes are designed for living comfortably, getting to know new people, participating in leisure activities and enjoying life.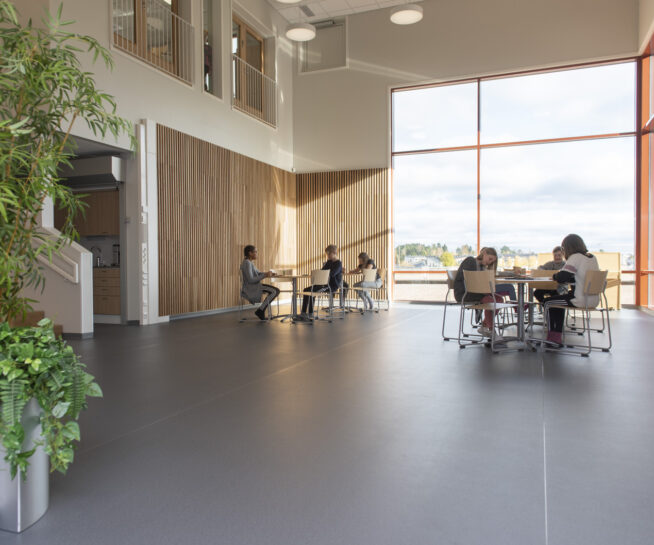 School
Curricula are based on independent observation, teamwork and learning by doing. School facilities are also evolving: there is a need for functional open spaces where play and learning are intertwined. Facilities and their easy adaptability to various uses improve learning and increase comfort in both traditional school buildings and innovative learning environments.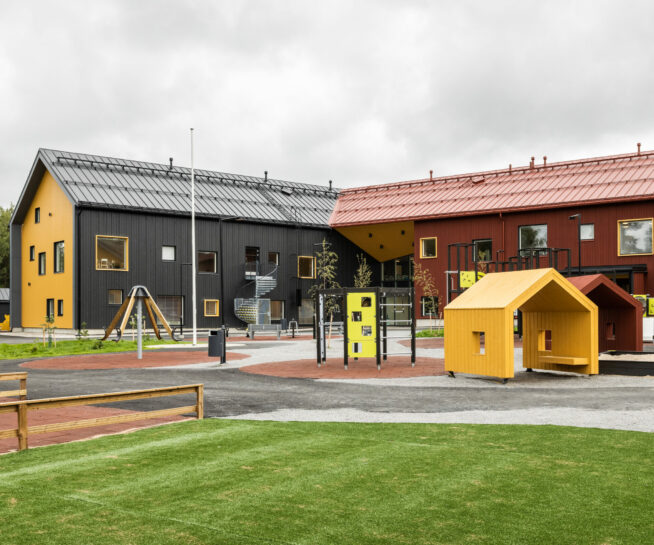 Early childhood education
In early childhood education, children learn life skills under the supervision of highly competent instructors. Early childhood education facilities also serve parents. In addition to comfort and safety, the location of early childhood education facilities is an important aspect for families. A central location on the daily commute makes life easier and less stressful.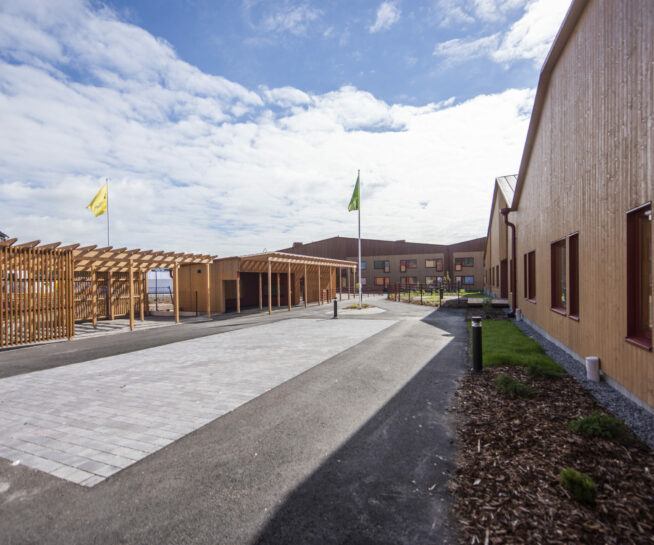 Service communities
The service communities we design are communities in the heart of the city. They provide a pleasant community-oriented living environment with shops and services, successful business operations, daily customer streams, events and leisure opportunities.
Hoivatilat's service community concept can also be expanded to its Dream Service Community concept. Solutions in line with the "platform for happiness" philosophy enable the elderly, children in early childhood education, professionals as well as anyone else, to live in and enjoy a service community that combines the comfort of homes with services, community and a central location.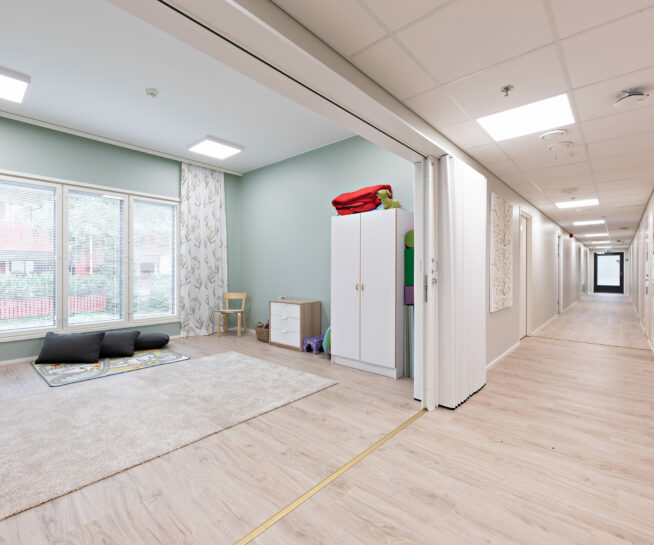 Child welfare unit
Children and young people deserve a safe, encouraging and warm home. In reality, this is not always the case. Families may have difficulties because of unemployment, substance abuse or illness, and they must be able to depend on society for help. Ensuring the safety and rights of children and young people is particularly important, which is why child welfare units are needed. They serve as safe havens when parenthood is inadequate for one reason or another. Hoivatilat's child welfare units are safe, homelike environments when living at home is impossible.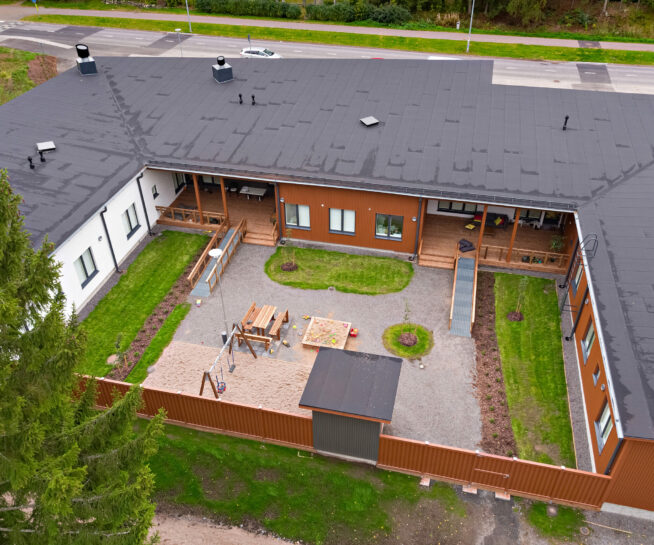 Shelter
When life is no longer safe in someone's home, their situation must be addressed immediately. Shelters and their services aim to break the cycle of violence and manage the crises and other problems it causes. A shelter accommodates people in difficult life situations, regardless of age and gender.
A shelter provides a peaceful environment to plan future life and receive support in making changes. Shelters are community-oriented, homelike facilities where people in similar life situations receive peer support, professional help and courage for a new life.
Are you interested in our facilities of good care?
Please submit your contact information and tell us about your needs – we will be in touch!