Science day care centre Välke
Children explore and experiment at the Välke science day care centre
Play, creativity and using the senses offer good tools to test scientific thinking to develop memory and learning skills. The Pilke science day-care centre Välke in Pori has various tools that inspire children to explore and experiment.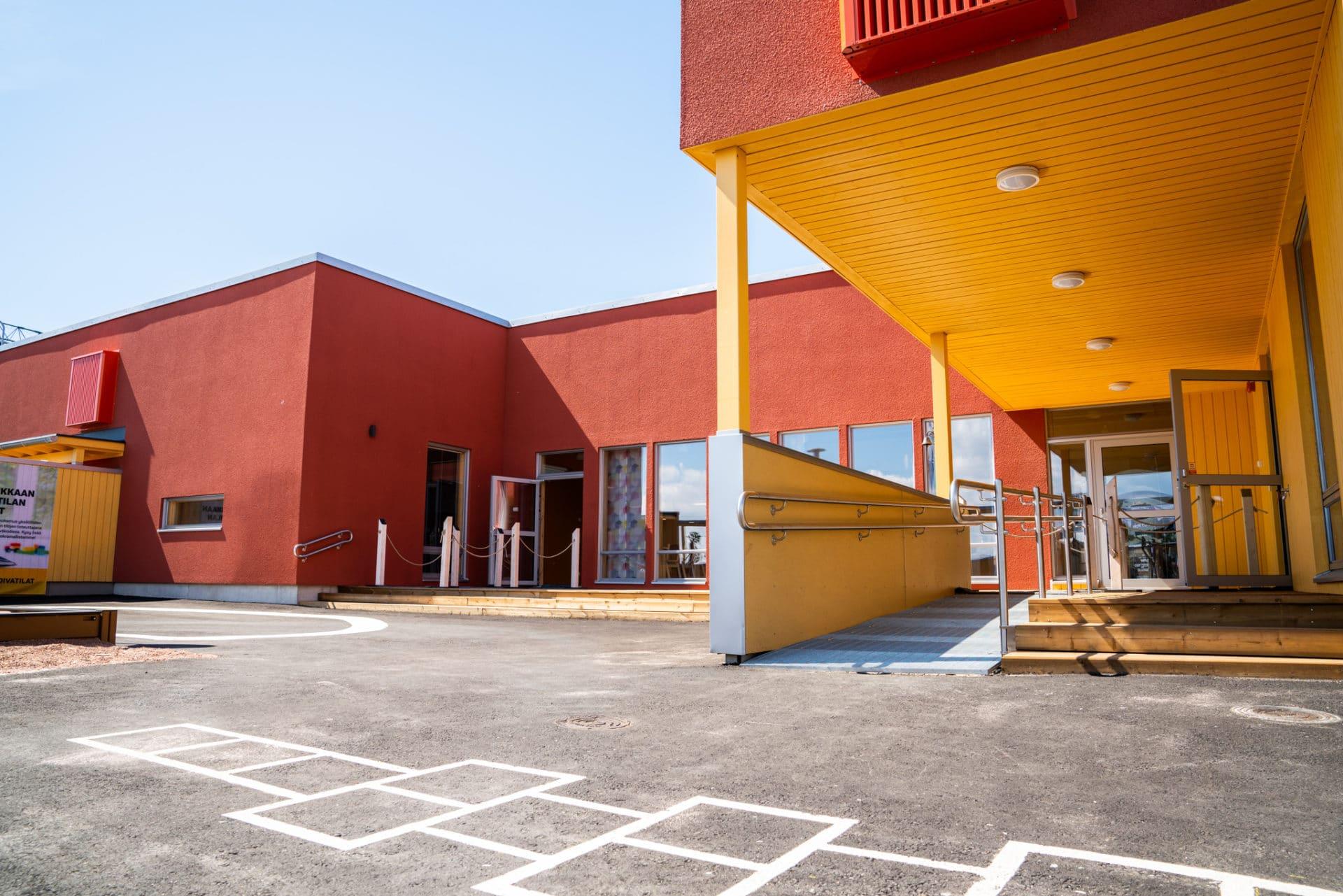 Science day care centre Välke
Client Pilke Päiväkodit
Tyyppi Day-care centre
Location Pori
Vacancy count 100
Completion year 2018
In spring 2018, a service voucher-based day-care centre for five groups totalling roughly one hundred children was built in the housing fair area in Karjaranta, Pori. It is a unique facility, customised for the housing fair. The building has been designed with an eye on the requirements set out in the local plan, the environment and the suitability of the facilities for evening and weekend events. The building is accessible and, being only a single storey, it is easy to move around, both indoors and outdoors.
Children learn by playing
— We wanted to build inspiring and motivating facilities that inspire children to learn actively and do independently through digital technology and, for example, by working on the floor, as is required in the new curriculum for early education, says Minna Martikainen, managing director of Pilke.
Children can use, for examples, microscopes and light boxes when playing and learning. Children learn to think, experiment and succeed through play. Learning how to think scientifically is more important than learning facts. The science theme continues outdoors in a fun way. There is, for example, the "planet" dome: inside, children can study maps of the stars, and outside, they can climb from one planet to the next. The planet also acts as a hut and as a base for various games.
Design full of carefully selected details
— We have carried out many day-care centre projects with Hoivatilat. Hoivatilat is a reliable partner that listens to its customers. When we were designing this day-care centre, we designed every detail with particular care, together with the architect and Hoivatilat, and I think that we nailed it, Martikainen says.