Mainiokoti Vuoksi, Oulu
Enhanced care in a safe and stylish environment
Hoiva Mehiläinen opened a new service home in Oulu in early 2021. Mainiokoti Vuoksi offers 24-hour care services in modern, comfortable facilities in the historic Toppilasalmi area.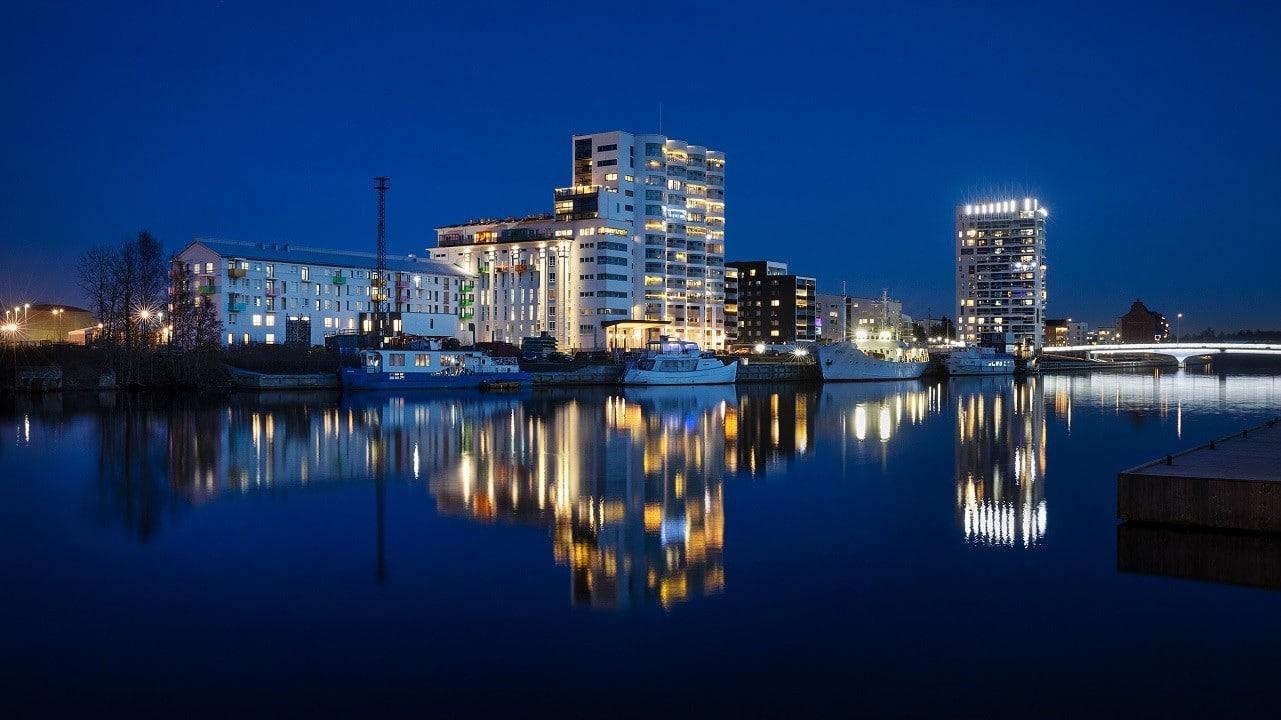 Mainiokoti Vuoksi, Oulu
Client Mehiläinen
Tyyppi Nursing Home
Location Oulu, Finland
Tenant count 46 residents
Completion year January 2021
The 46-place Mainiokoti Vuoksi is an enhanced service housing unit. In addition to care, residents have access to catering and laundry services, among other things. The unit has its own kitchen, where two chefs prepare the food. This provides residents with get freshly prepared, healthy and tasty food every day.
According to unit manager Anna-Kaisa Pelto, the facilities are excellent in terms of functionality, safety and pleasantness.
The atmosphere is delightful. The best possible materials that can be used in a care home have been used here. This is by far the finest care facility I have seen in the Oulu region."
In addition to the residents' rooms, Vuoksi has different kinds of common areas. Recreational activities can also be arranged in the atmospheric dining area downstairs. The living room-like library space provides direct access to the terrace, where the additional wing upstairs forms a sheltered canopy. A large, fenced yard area spreads across the strait, with vegetation, seating and artworks. There will also be a memory path designed for the elderly.
Breakfast and evening snacks are on offer in the upstairs multifunctional space, and the lounge area is ideal for watching TV and chatting with the neighbours. Meals are prepared in the facility's own kitchen, and as part of Mehiläinen's resident-oriented operating model the chefs dine together with the residents. This makes it easy to give direct feedback on the catering, and to suggest ideas for the next menu.
The architecture is exceptional, and really stylish. Rough concrete surfaces are not the most typical care home construction, but are a superb fit with the Toppilansalmi environment. Abundant use of wood, on the other hand, creates a contrast and brings to life the area's interesting past as a location for the tar trade and shipping. Oulu landscapes and landmarks can be admired from the photographs that are part of the interior design of the common areas.
What makes this care home project special is its starting point: the five-storey building was built on the site of an old mill that was demolished with an exceptional permit. The property was built by Hoivatilat and RAVE Rakennus. The top three floors form a housing company, and Mainiokoti Vuoksi operates in a real estate company owned by Hoivatilat on the two lowest floors.