Ulrika nursing home
Now we can focus on taking care of people
The courtyard of the Ulrikakoti nursing home in Loviisa is an idyllic combination of the past and present. New nursing services and facilities were built into the historical environment, respecting the old buildings.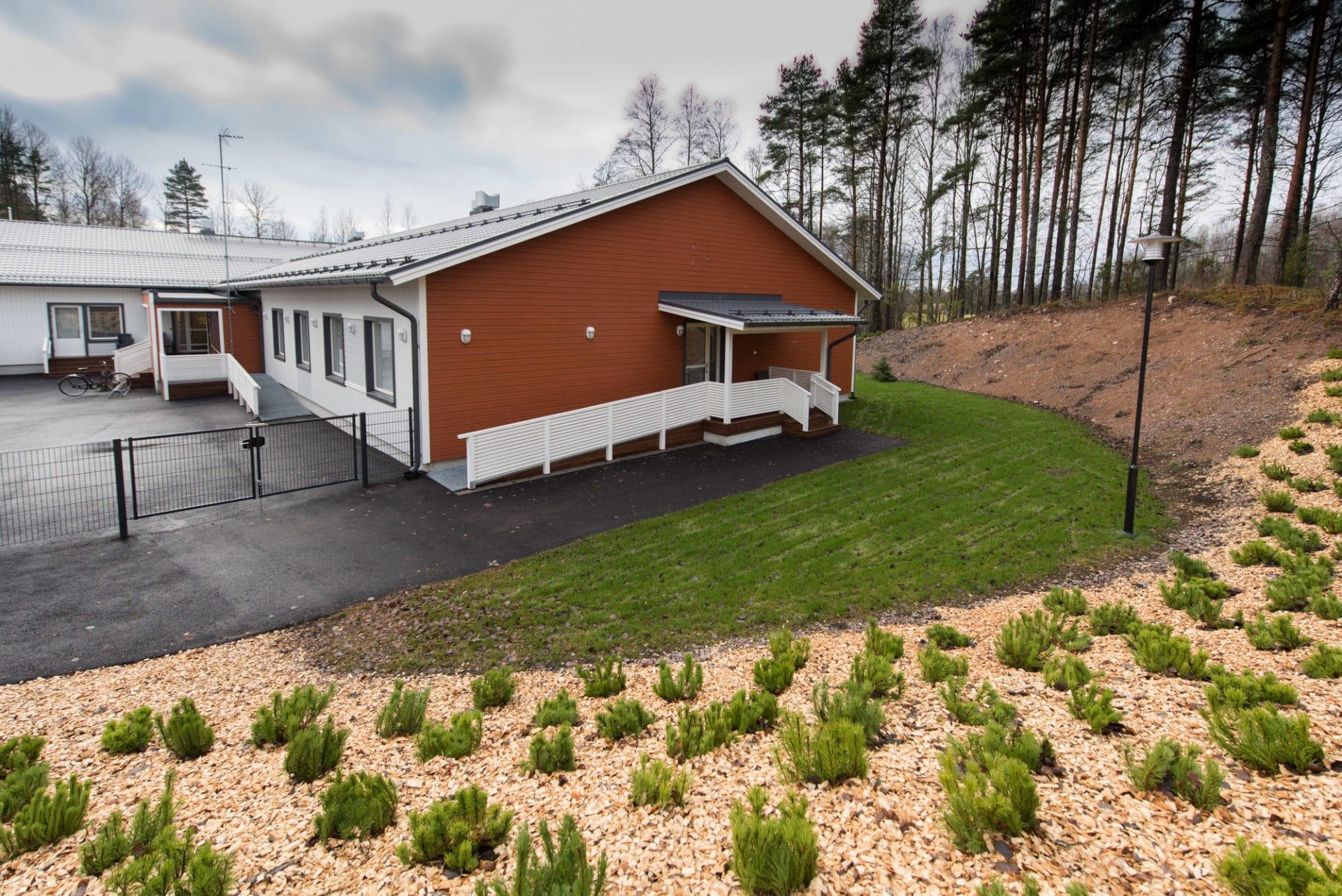 Ulrika nursing home
Client Esperi Care
Tyyppi Nursing home
Location Loviisa
Vacancy count 20
Completion year 2015
The courtyard of the Ulrikakoti nursing home also houses a rarity: a wooden building protected by the national board of antiquities called Ulrikahovi. The carefully preserved building serves as a venue for conferences and celebrations and as bed and breakfast accommodation.
The completely updated Ulrikakoti, on the other hand, provides home to almost ten seniors who live independently and offers 20 positions for those who need around-the-clock care.
— The entire area enclosed by the buildings is available to the customers. The new facilities and the courtyard constantly inspire new ideas. We have now been talking about a greenhouse and environmental art for the courtyard, says administrative director Kaarina Liljeström of Palvelukoti Rantakartano (now Esperi), the company that owns Ulrikakoti.
"We no longer need to own the walls"
— We decided to collaborate with Hoivatilat because they had an excellent vision of what the needs that a nursing home like Ulrikakoti are in terms of facilities, says Marko Lähdeaho, the managing director of Palvelukoti Rantakartano.
What is also beneficial to us is that Hoivatilat's model frees us of the need to own the buildings. We can focus on what we do best: taking care of the people, Liljeström adds.
Liljeström also commends Hoivatilat on how they were given their say on the facilities as construction work proceeded.
—We could talk frankly and directly with them, and our opinions were taken into account, Lähdeaho adds.
The city of Loviisa has also watched the construction of the new Ulrikakoti building closely. City manager Olavi Kaleva finds Hoivatilat's operating model to be very good.
— It is a very agile concept. The project was completed very quickly, whilst never compromising on quality.