Touhula sports day care centre
Physical activities and language studies in Touhula Liikuntapäiväkodit active day care centres
Touhula Liikuntapäiväkodit is a Finnish company that operates day care centres that promote sports and physical activity in early education, says Touhula Liikuntapäiväkodit's head of services Heidi Valio.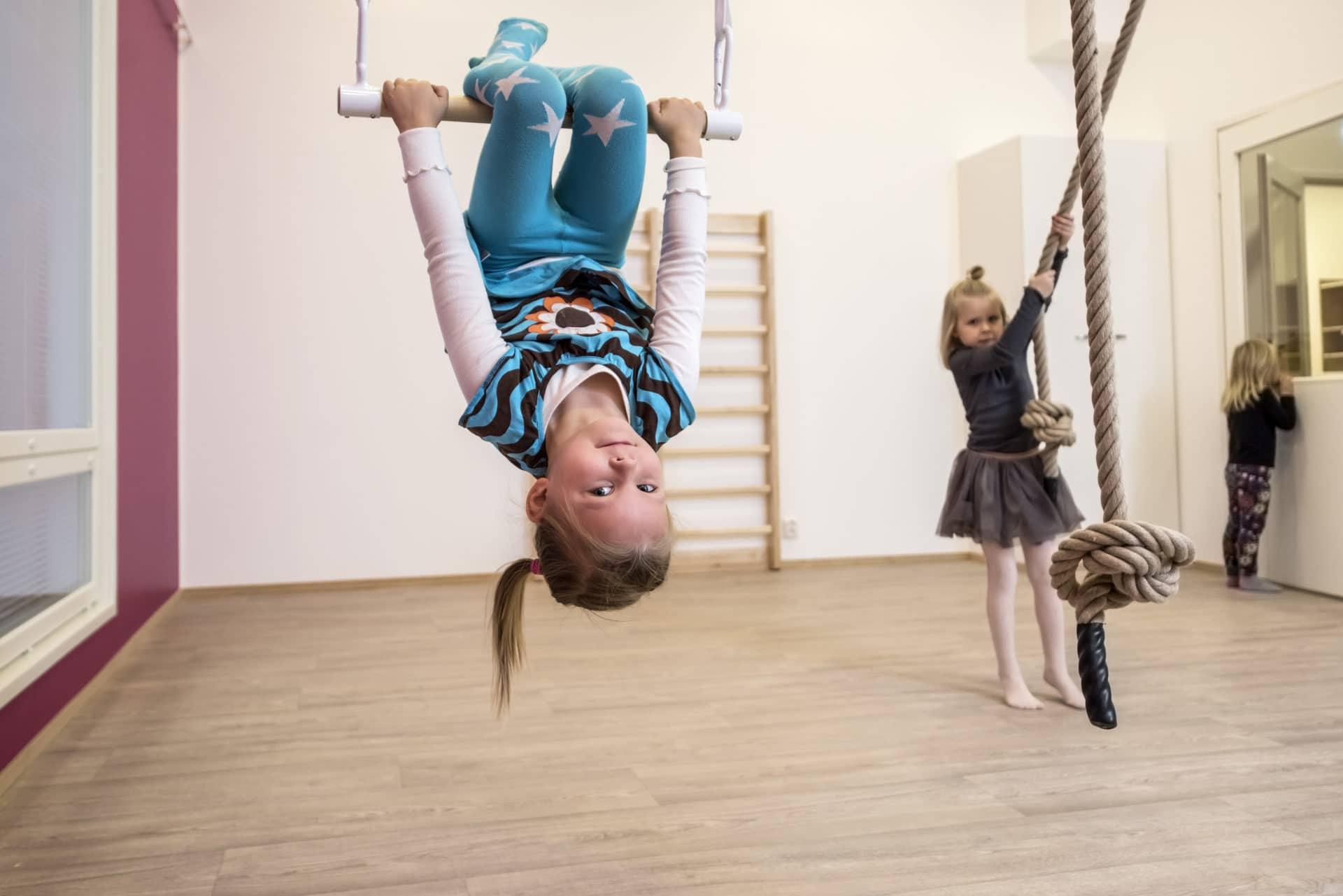 Touhula sports day care centre
Client Touhula Varhaiskasvatus Oy
Tyyppi Day-care centre
Location Espoo
Vacancy count 108
Completion year 2016
The interior walls of Touhula Tikasmäki, one of the active day care centres, are punctuated with stall bars. From the ceiling hangs a set of rings ready for playtime, and the courtyard features an artificial lawn sports field. Starting in January 2016, six groups of children will move in. Some of the groups use English exclusively.
— The staff of the English-speaking groups has great language skills and they are highly motivated. And I'm sure that also the children in the Finnish-speaking groups will become familiar with the foreign language to some extent in their daily activities, Valio anticipates.
Collaboration is the key to growth
Touhula Tikasmäki in Espoo encourages the children to engage in physical activities and gives them an environment that promotes language learning, in this case English.
The long and close collaboration with Hoivatilat has given Touhula Liikuntapäiväkodit a unique opportunity to develop their services.
— Because the focus of our operation can be taken into account in all details when new facilities are planned, the end result is an environment that genuinely promotes physical activity and exercise, Valio thanks.
The focus on sports and physical exercise is reflected in the indoor facilities in the form of exercise equipment and furniture solutions. In Touhula Tikasmäki the amount of furniture is kept to minimum to leave maximum space for the joy of physical activity and sport. Outside, the equipment is grouped so that it encourages the children to invent their own games but also leaves room for ball games and guided physical activity.
Touhula Tikanmäki is the second Touhula active day care centre opened in Espoo within a short period of time.
— Hoivatilat's operating model has enabled our growth because we have not been forced to tie our own capital to the buildings, says Touhula Varhaiskasvatus' CEO Jari Mäki-Runsas with delight.