Nature day care centre Haikara
Lakeside day care centre
A magnificent location on a slope with a view over a lake makes the Haikara nature day care centre in Pirkkala an impressive location. The main focus is on the outdoor area, the nearby woods and, of course, high-quality learning inside the building.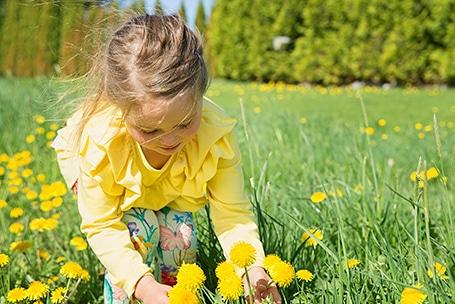 Nature day care centre Haikara
Client Pilke päiväkodit
Tyyppi Day-care centre
Location Pirkkala
Vacancy count 168
Completion year 2018
A surprise is waiting inside Haikara – peace and quiet. This is something no-one expects from a day-care centre.
— We have received a lot of feedback on the excellent acoustics, says Hannariina Tamminen, manager of the day-care centre.
— This is what makes this an enjoyable place for all of us: children, teachers and other members of staff alike.
Being user-friendly, the facility is full of small details that required thorough planning and consideration. In addition to the acoustics, Tamminen points out the large entrances, where children can store and clean all the clothes they need throughout the year, the multiple uses of the facilities, and the anti-slip floor surfaces.
Haikara offers a perfect setting for nature pedagogy following its functional facility design. In shared facilities, the children can focus on nature themes and natural phenomena by means of science, art and music.
— This truly represents modern design rather than the outdated way of doing things with strictly demarcated spaces for sleeping, eating and group work, Tamminen says.
Outdoors, to the woods, to an island…
As Haikara is a nature day-care centre, the children spend a lot of time outdoors. In the near future, the plan is to build a garden and a greenhouse in the already excellent outdoor area. What is more, children go to the woods nearly every day, and duckboards even allow them to visit the nearby island of Pere, where Haikara will soon have a separate patch of land for growing plants.
All in all, Haikara is an excellent example of Hoivatilat's expertise in day-care centres. It is something to be proud of not only for the builder, but also for its users and other people living in Pirkkala.
— Even local planners from the municipal office have come here to admire the building, Tamminen says with a smile on her face.